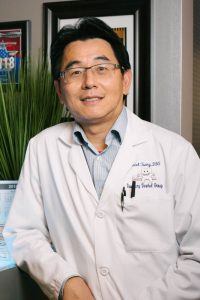 Dr. Daniel Tseng attended the Columbia University, School of Engineering for his undergraduate degree before going to dental school at the University of Connecticut, from which he graduated in 2000. He continues his education and training regularly, and has completed over 600 hours of continuing education since his graduation. Dr. Tseng has received advanced training in CEREC same-day dentistry, Diode soft tissue lasers, Solea® hard tissue lasers, Invisalign® clear aligners and Zoom teeth whitening. He has practiced in the Danbury area for over 20 years.
Dr. Tseng is a member of several professional dental organizations, including the American Dental Association® and the Academy of General Dentistry. He has been nominated for America's Best Dentist by the National Consumer Advisory Board, and is a member of the national Industrial Engineering Honor Society and the National Dental Honor Society (Connecticut Chapter).
As a dentist, he is committed to educating his patients about their oral health and to providing the best possible care for them. Dr. Tseng also provides free dental care to veterans from Dental Lifeline Network, and volunteers for the Connecticut Mission of Mercy to provide dental care to the underserved population of the area. He also provided free dental care to youth in the juvenile correction center form 2009 to 2011.
Outside of the office, Dr. Tseng loves to travel, hike and ski.
Dr. Samriti Goyal grew up in the United Kingdom where she completed her BDS at Kings College London. She completed a residency with emphasis on oral surgery and was accepted as a member of the faculty of Dental Surgery at the Royal College of Surgeons of England. After several years of general practice Dr. Goyal came to the United States completing her DMD at Rutgers School of Dental Medicine as well as a further residency at NYU Langone.
Dr. Goyal's career has included international dentistry service in Australia, Nepal and India. She was part of a humanitarian volunteer team in Thailand following the 2004 Indian Ocean earthquake and tsunami.
Dr. Goyal values continuing education and by keeping up with the latest dental research she provides the best care possible for her patients. Dr. Goyal believes that in putting the patient's needs first and taking the time to explain treatment options available, patients are able to make informed decisions.
In her spare time Dr. Goyal enjoys traveling, hiking and scuba diving.
Meet Our Team
Dr. Daniel Tseng and Dr. Samriti Goyal are happy to present our wonderful dental team! Friendly and accommodating, we provide life-long service and are thoroughly skilled in insurance and dental procedures. We treat our patients like family and offer down-to-earth, honest care. We invite you to learn more about us and call Danbury Dental Group at 203-792-3316 if you have any questions about dental care in Danbury, Connecticut, or if you would like to schedule an appointment with our dentists.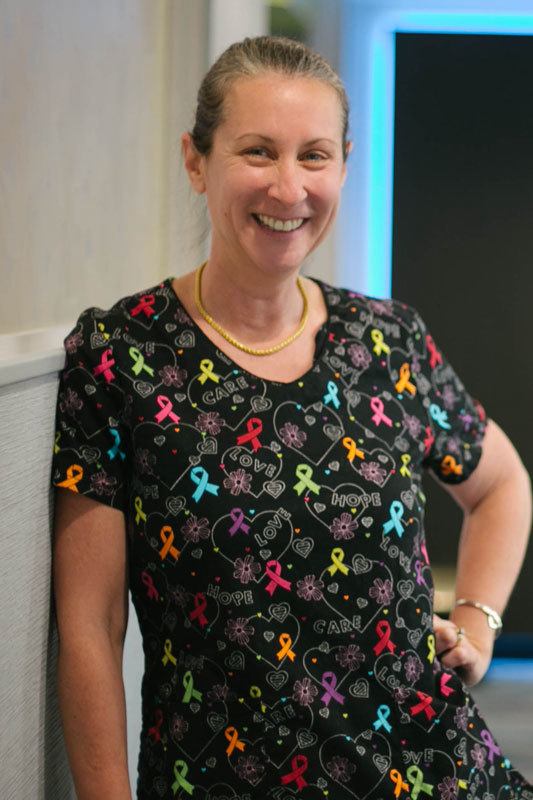 Jennine – Registered Dental Hygienist
Jennine has been a dental hygienist for over 30 years. She has a degree in dental hygiene and in nutrition. Through the years she has volunteered at Mission of Mercy, which provides free dental care, and has spoken at many grammar schools regarding oral hygiene. According to Jennine, "A genuine smile comes from the heart, but a healthy smile needs good dental care."
When not practicing hygiene Jennine enjoys spending time with her husband and three children. Her hobbies including running, hiking, shopping and reading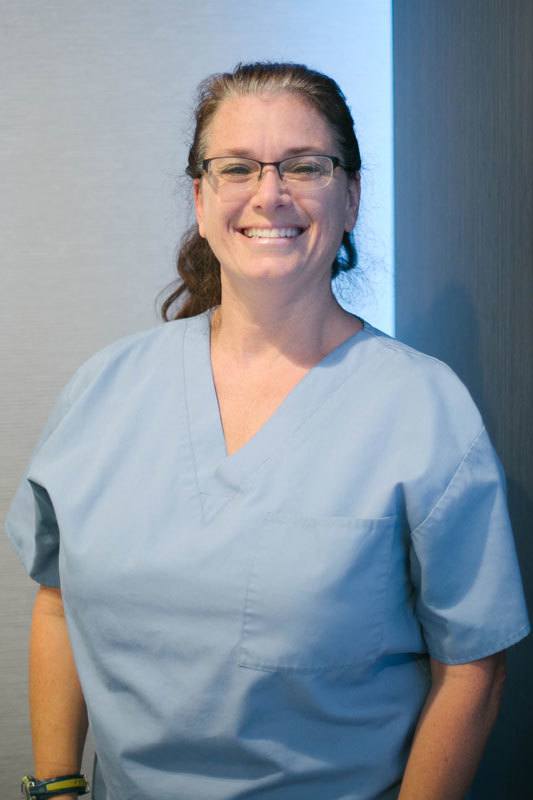 Patty – Registered Dental Hygienist
Patty has been with our dental team for over 20 years. Patty graduated from the University of New Haven with a degree in dental hygiene and from Tunxis Community College with her certification for dental assisting.
Patty lives locally with her husband and two kids. In her spare time Patty enjoys gardening, camping and hiking with her two dogs.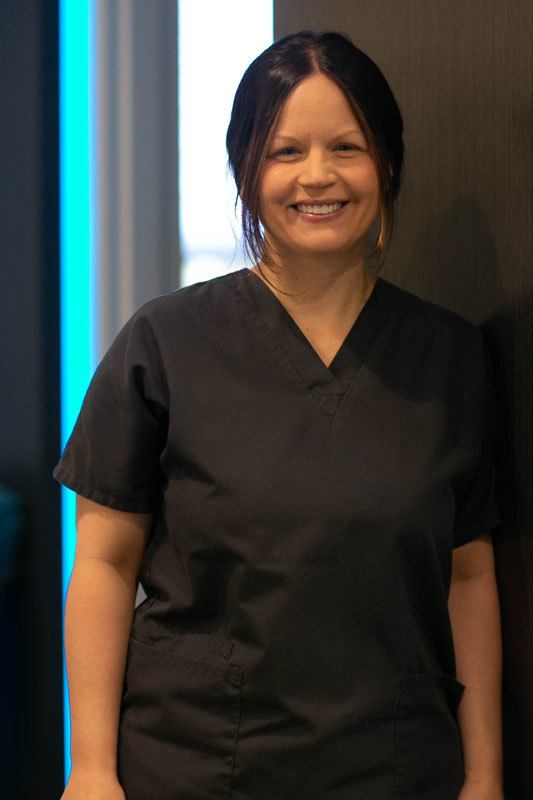 Samantha – Registered Dental Hygienist
Samantha completed her Bachelor of Science degree in human biology at the University of Wisconsin-Green Bay. After working for a few years she realized that her true passion was in dentistry, and in 2008 she graduated from Northeast Technical College with and Associate's degree in dental hygiene. In 2015 she relocated from the Midwest and has been part of the Danbury Dental Group team ever since. Samantha is passionate about dental health and enjoys spending extra time with her patients to educate and encourage them to maintain good periodontal health.
In her spare time, she enjoys exploring the east coast, traveling, running and hiking with her husband, Andrew.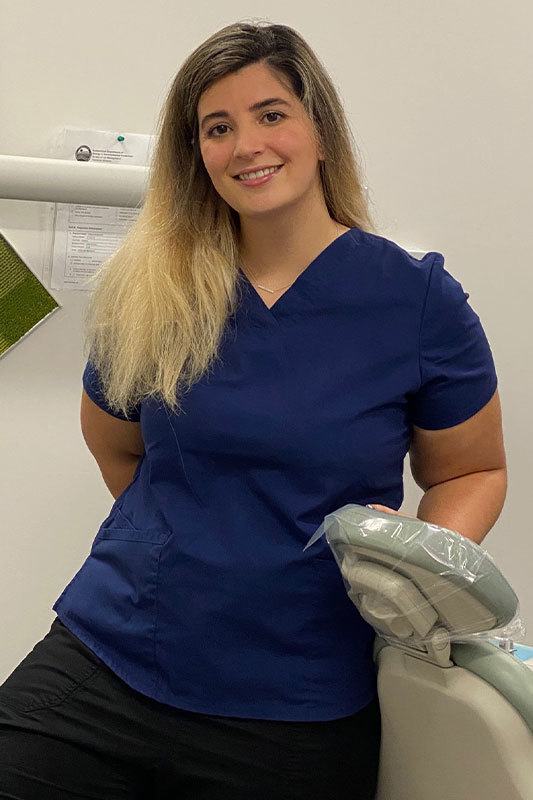 Stephanie – Registered Dental Hygienist
As a New England native Stephanie began her career at the Fones School of Dental Hygiene in Bridgeport University. She began her career in a periodontal office, where her love for treating periodontal disease grew. Stephanie's passion for education and preventative therapy is evident in all her appointments. As a dental hygienist her primary goal is to give her patients the proper education to care for their oral health and make informed dental decisions.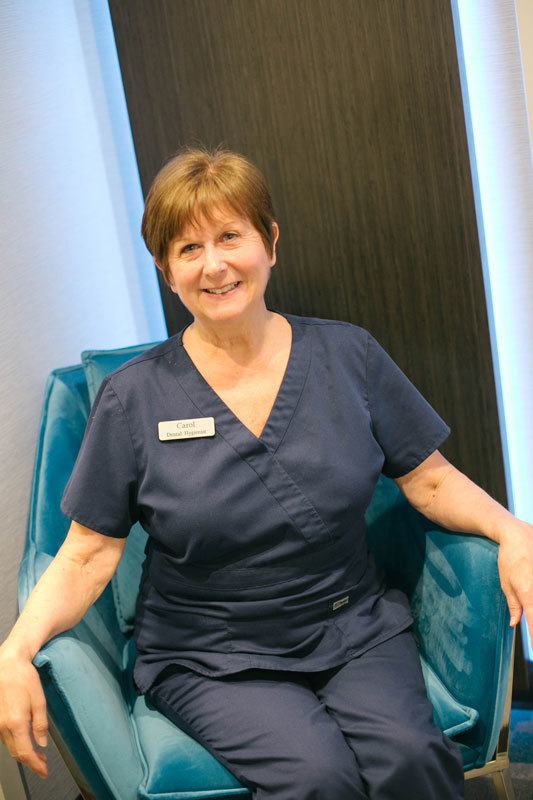 Carol – Registered Dental Hygienist
Carol has over 20 years of experience and enjoys being able to educate each patient on how to better care for their oral health and make them feel comfortable in the dental setting.
Carol is proud to be a member of the Danbury Dental Group and to be able to work with a well-trained, passionate and dedicated team.
In her free time, Carol enjoys reading and hiking and especially loves to spend time with her family.